Donate to Support Christmas Boxes
Click here to sign-up to help with Christmas Boxes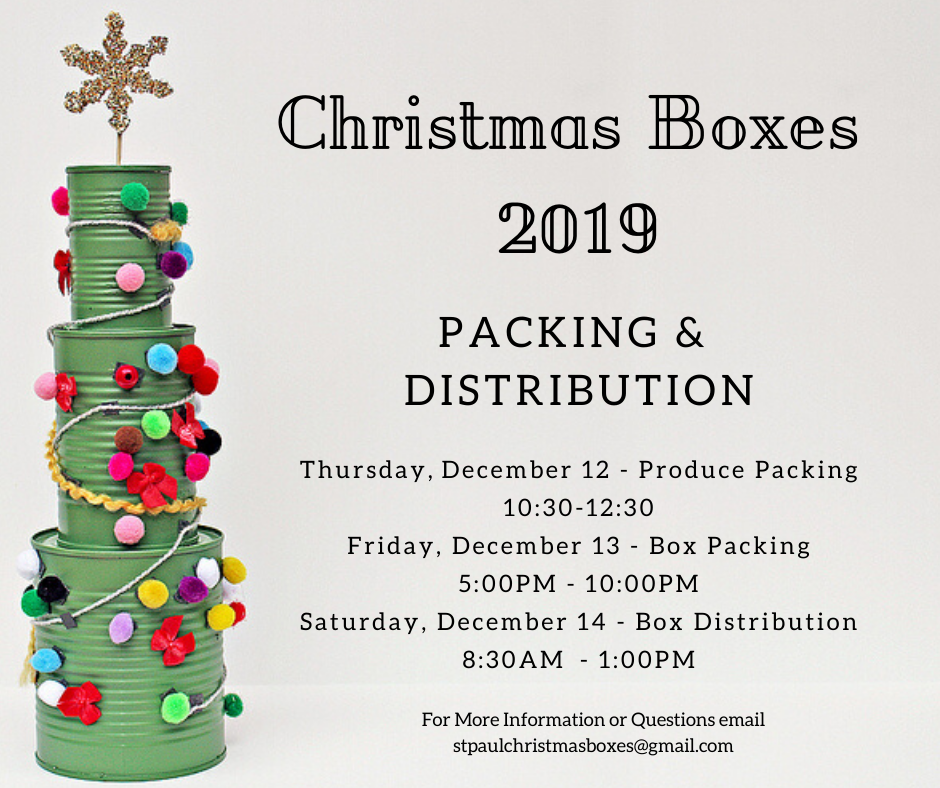 For more than 20 years, St. Paul Presbyterian Church - in conjunction with other area churches and the San Angelo community - have provided boxes of food to community residents who need assistance during the holidays. The Christmas Boxes program grew out of an identified need of families who had to pay for food for their children - children who would normally be receiving free and reduced price meals at school - during the holiday break. The Christmas Boxes program is not intended to provide a "Christmas meal," but rather to supplement a family's grocery budget during the holidays. What began as a program to provide a few meals and toys has grown into a project that provides three weeks worth of meals for more than 300 families annually.
St. Paul Presbyterian spearheads this mission project, and collects canned food items and other shelf-stable food. St. Paul Presbyterian works with the local food bank, grocery stores, and area churches to fill these boxes. In November, St. Paul works with local agencies and service providers to identify families in need. In December, the boxes are distributed to families with some perishable items such as milk and meat.
The Christmas box program is a testament to the generosity and love of this community to ensure that families are able to meet their most basic needs during what can be a stressful time for many.